This is how we restore
Our goal is to always find a balance between long-term preservation, aesthetic appearance and financial expenditure during restoration - for libraries with enormous holdings as well as for private collectors with individual items. We understand the restaurant business as a symbiosis of academic teaching and the art of bookmaking.
Knowing about
How materials or forms of binding have changed over the course of the cultural epochs would be insufficient for us without the experience with which we encounter the corresponding objects in restoration. Conversely, our work essentially requires the latest scientific findings - for example on paper-chemical processes or the aging of parchment, so that we can always offer our customers a result in accordance with all the rules of restoration ethics and the current state of research.
Our restorers
build their skills on the basis of a degree in the conservation and restoration of art and cultural goods and an apprenticeship as a bookbinder.
The Preservation Academy Leipzig has its roots in the environment of the German National Library. Working economically with large stocks has therefore always been one of our core tasks.
We have the procedures
optimized in such a way that we can process a collection from the 19th century comprising several hundred books in serial manual work steps with the same attention as individual manuscripts from the 12th century, but proceed so efficiently that it fits into the budget of our customers .
We offer the serial processing of considerable quantities for our entire portfolio - from the restoration of bindings and paper to the processing of large formats or natural hazards.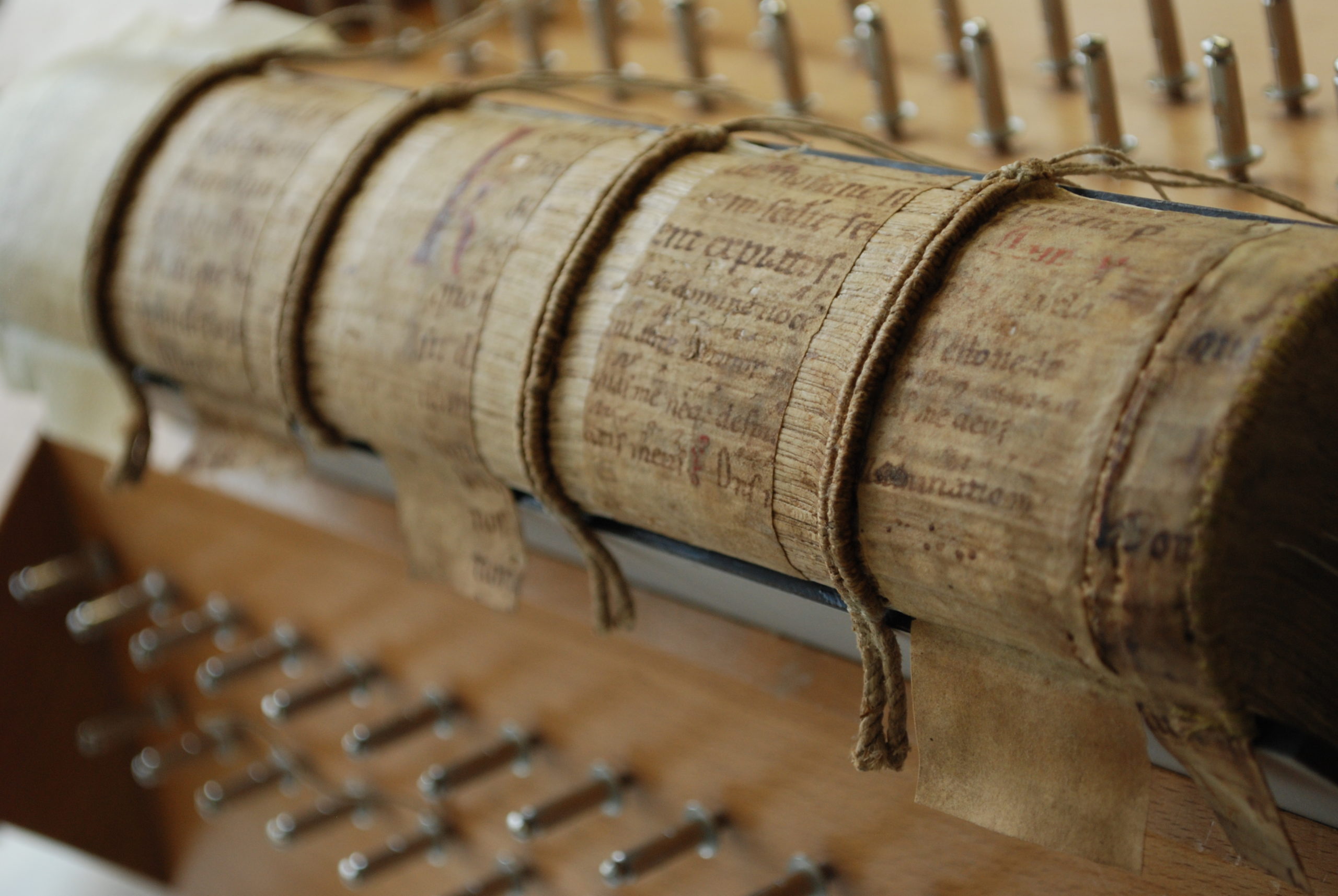 TRUE TO THE ORIGINAL COVERINGS
Handicraft remains handicraft: Whether leather or parchment or gilded cardboard cover - all bookbinding techniques of the past 1000 years are the DNA of our work.
TREATMENT AND FIBERING
By soaking the single sheets, we rinse paper contaminants and acids from the sheet. Then we fill in the imperfections with specific tiling or bevelling. A final layer of glue gives the sheet new strength.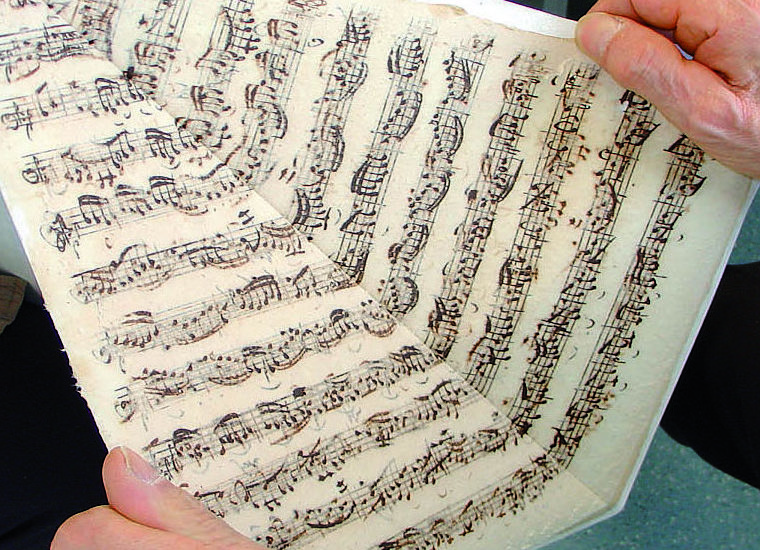 COLUMNS OF PAPER
We have many years of experience in this technique, in which a severely damaged leaf is separated (split) with the help of two carriers and a stabilizing fiber core is inserted. Although this represents an intervention in the original, we see it as an opportunity to treat certain damage images sustainably and aesthetically optimally. Alternatively, we use extremely fine materials for partial over-tiling. We decide which path to choose with our customers after weighing up all the advantages and disadvantages.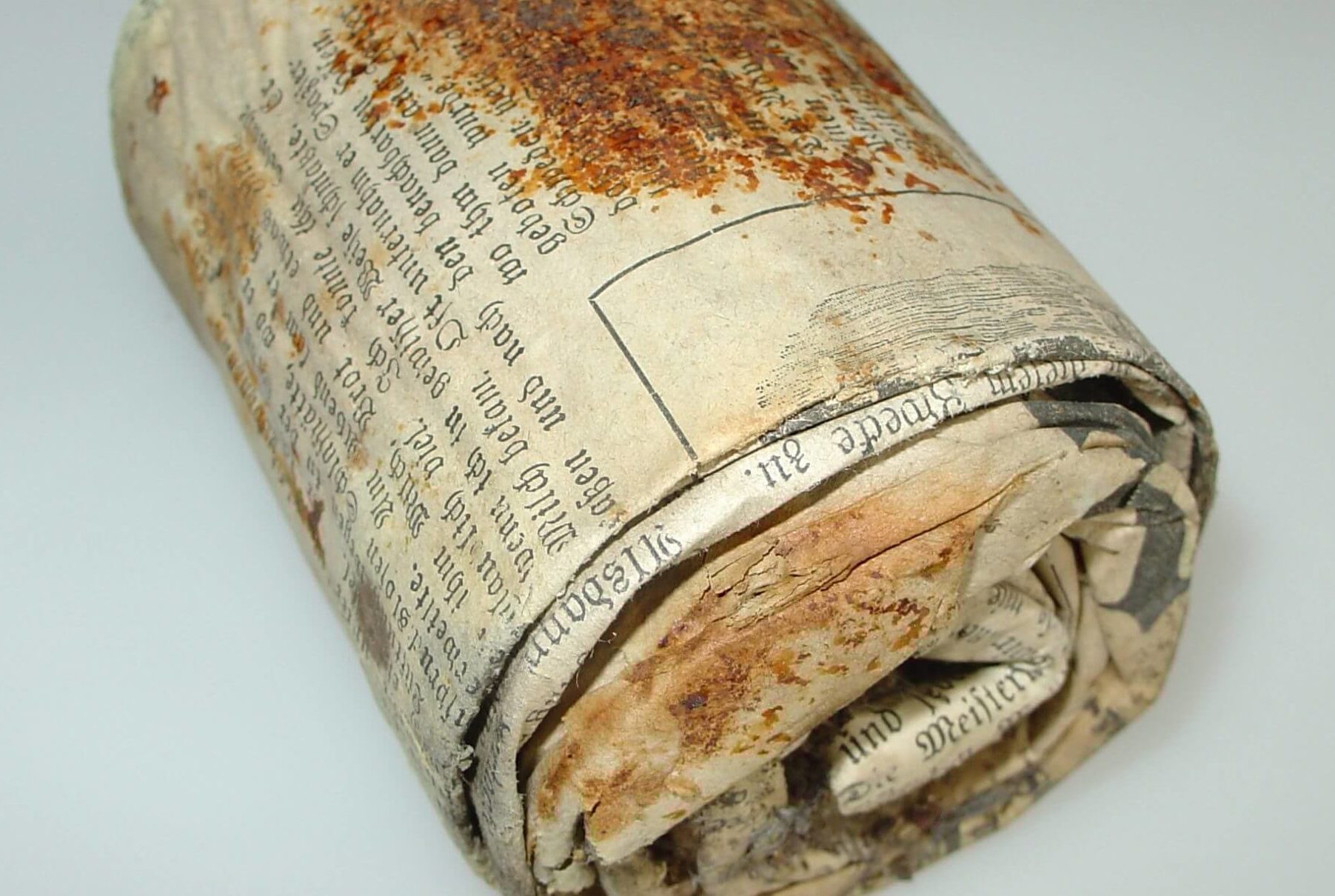 RELEASE BONDING AND LAMINATE
We first condition glued, rolled and laminated documents in our climatic chamber so that they become flexible again. Depending on the type of bonding, our restorers then work their way forward millimeter by millimeter using tweezers and spatulas.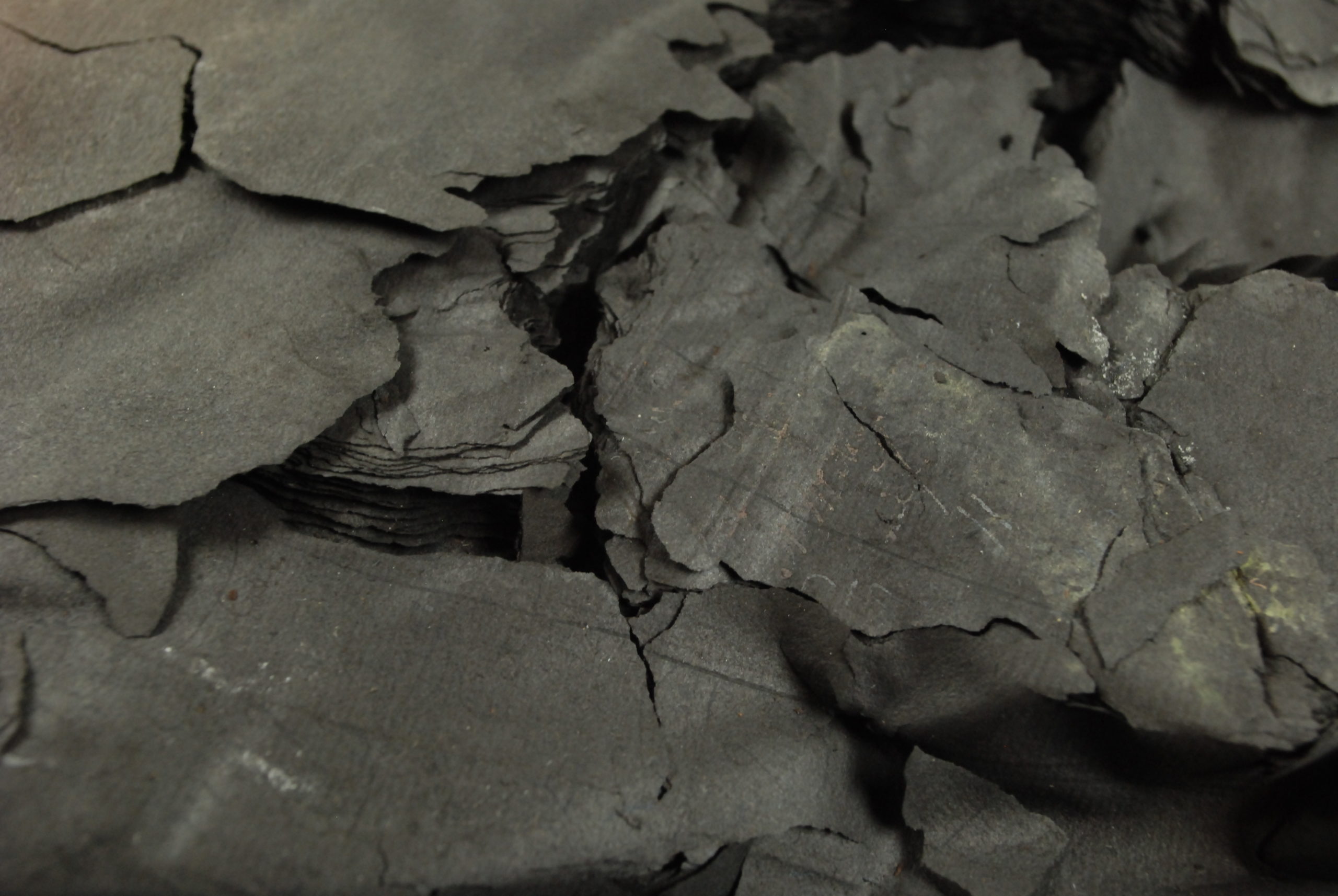 FIRE DAMAGE RENOVATION
In order to be able to treat fire damage with optimal results, a precisely defined objective is required - such as user requirements, information security or aesthetic categories. Often it is even possible to obtain the information on charred material. In addition to securing information, we reconstruct a uniform sheet thickness as well as strength and flexibility.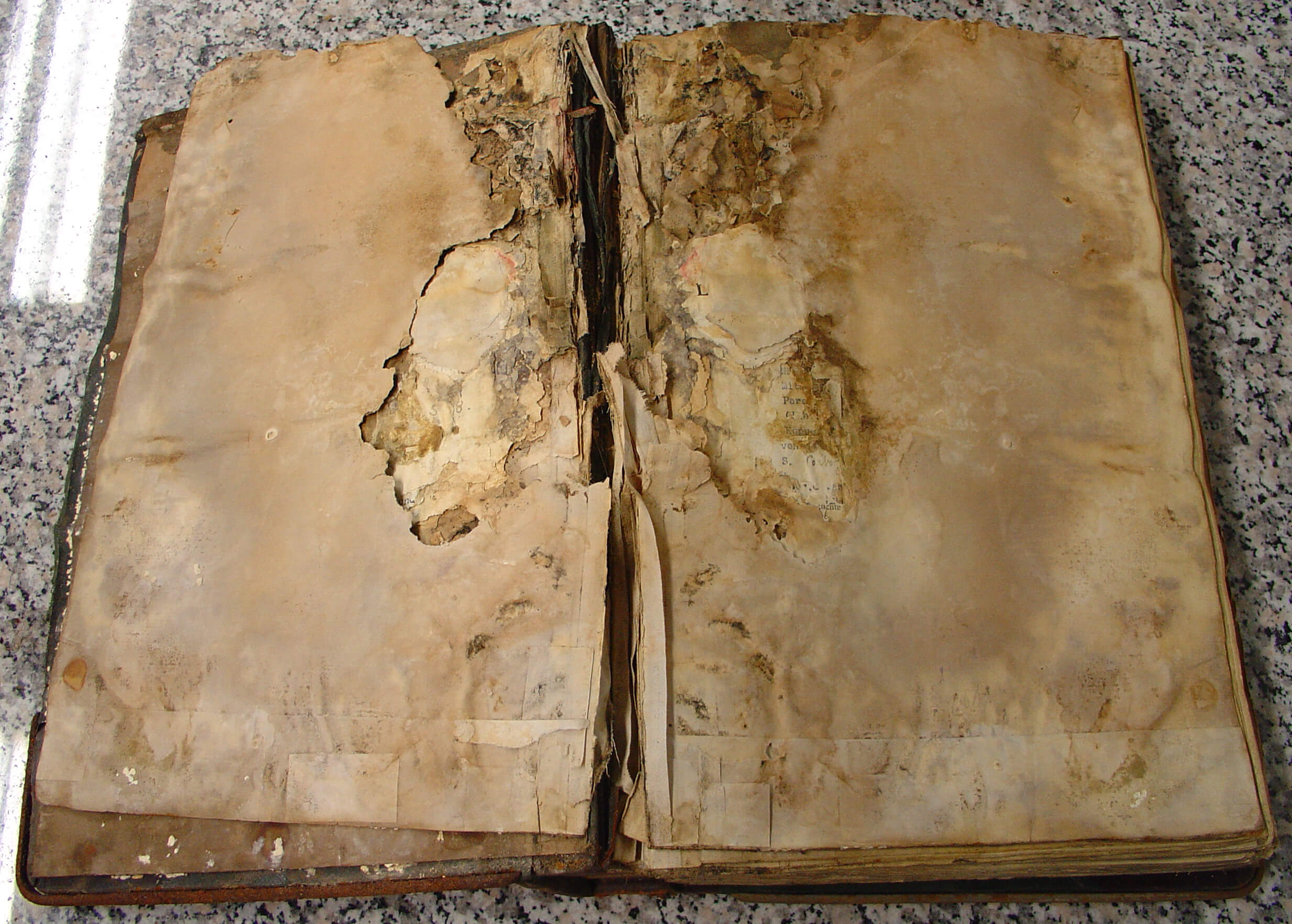 REMOVAL OF MOLD
After a detailed biochemical analysis of the mold infestation, we coordinate the remediation concept with the customer and also advise on suspected mold in the archives. As a rule, dry cleaning of the papers under a safety workbench is sufficient. If necessary, we sterilize the mold spores using gamma radiation.