Preservation of books, archives and historical documents
We are a Leipzig company, founded in 2003. In addition to the traditional craftsmanship of our restorers and bookbinders, our commitment is, for example, the economic deacidification of large stocks with the in-house PAL Book Saver® process. Since the company was founded, we have been promoting the further development of this process together with national and international experts. The top priority is always to combine the care of manual work with the economic efficiency of the bulk technology.
For archives, libraries and collections
we offer the most important services for stock maintenance under one roof. The latest technical processes as well as in-depth restoration knowledge and experience come together here and guarantee the highest level of processing of the valuable objects. Theoretical considerations or laboratory tests can thus be quickly checked for their practical suitability. A close link between science and production enables us to use the most advanced restoration technologies. Our company is certified according to DIN / ISO 9001: 2015.
Unsere aktuellen Stellenangebote
Restoring archival documents and books with knowledge and experience
Conservation competence meets demanding data processing
Preserve holdings using the PAL Book Saver® process
Large formats save with an eye for detail
On the trail of mold and dirt
Reliably off the shelf and back
Written cultural assets on paper
Libraries, archives and museums are not only suffering from the collapse of their holdings, but also from a lack of staff and financial constraints. In order to prevent losses among paper cultural assets, you need a knowledgeable partner who takes responsibility and also keeps an eye on costs. With their expertise in the important fields of mass deacidification of pulp-containing papers, stabilizing severely damaged sheets and restoring book covers, we offer tailor-made solutions from a single source for every need. 
In addition, we offer every conceivable support and all logistical measures relating to inventory maintenance. The craftsmanship of traditionally working restorers and the most modern expert knowledge, as well as the latest scientific and technological possibilities, mesh efficiently.
OUR ADDRESS
PAL Preservation Academy GmbH
Erich-Zeigner-Allee 64d
D-04229 Leipzig
PHONE +49 341 98388-0
FAX +49 341 98388-20
EMAIL info@pa-leipzig.de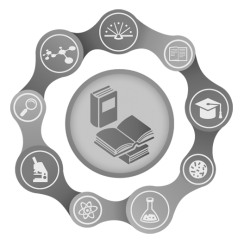 - Conservation strategies
- PAL Book Saver® mass deacidification
- Wet treatment and beveling
- Columns of paper
- Paint and ink damage
- Digitization and facsimiles
- Delamination
- Decontamination and IPM
- Book cover restoration
- Map and plan processing
- Damage analyzes and reports
- Research and Development
Kg of books & archival materials mass deacidified
Pages digitized and processed
Archive shelf meter files cleaned
Non-Discrimination Policy
The PAL pursues a policy of equal opportunities and stands up against discrimination, harassment or intimidation. In particular due to race, age, skin color, gender, national origin, physical or mental disability or religion. The PAL also undertakes to design workplaces in such a way that they are free from such discrimination. PAL does not tolerate any discrimination against employees, interns, clients, service providers or suppliers.